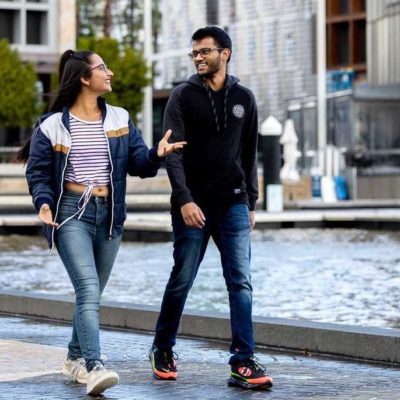 Students who choose Australia to complete their higher studies such as their Bachelors studies or Post Graduate studies also plan to work there for a while in their relevant field to gain practical experience and enhance their relevant skills. That is where the post-study work visa comes in.
The visa gives international students who have completed minimum 2 years of higher studies onshore the right to stay in Australia for up to 4 years to work without any restrictions. If you are a student who has completed a bachelors degree, your visa will be eligible for 2 years.
The post-study work visa serves as a huge opportunity for many people who want to study in Australia and then gain relevant work experience in Australia. The Australian Department of Home Affairs, who is responsible for visa related issues, has classified post-study work visas into two major categories of subclass 485 and subclass 476 and each of them have their own requirements and conditions. It is also responsible for processing the visa, so the processing time varies from 70-120 days for the subclass 485 visa and about 11 months for the 476.
The post-study work visa offers students who have completed their studies an option to extend their stay in Australia, and hence is an integral part of the Australian journey for international students. Below are the different streams of the Post-Study Graduate visas and further details on the stream like the cost, duration and mandatory requisites.
Post Study Work Visa Streams
Skilled-Recognised Graduate Visa (Subclass 476)
Applicable for Engineering Graduates
Duration of Visa : 18 Months
Visa Cost : Starts from AUD 405
Visa Type : Temporary (Family Members Allowed)
Having an English proficiency is Mandatory
Temporary Graduate Visa (Subclass 485) for Graduate Work Stream
Applicable for Recent Graduuates
Duration of Visa : 18 Months
Visa Cost : Starts from AUD 1650
Visa Type : Temporary (Family Members Allowed)
Skills must lie in Skilled Occupation List
Temporary Graduate Visa (Subclass 485) for Post-Study Work Stream
For Recent Graduates from an Australian University
Duration of Visa : 2-4 Years
Visa Cost : Starts from AUD 1650
Visa Type : Temporary (Family Members Allowed)
The most desired amongst students
The Skilled-Recognized Graduate Visa (476) is only available for engineering graduates. It allows the student to stay 18 months more after their studies have finished. However, there are certain conditions that apply for this visa. For a student to be eligible for this visa, he/she must have had an engineering degree over the past 2 years and must be under 31 years of age. The student must also meet the health and character requirements, and an English Proficiency is mandatory.
The Temporary Graduate visa (485) is another subclass of poststudy work visa and this too allows students to work, study and live in Australia on a temporary basis. This visa exemplifies two major streams: Graduated Work stream and Post-Study Work stream.
The Graduate Work stream is for international students who graduated (in the past 6 months) with relevant skills to occupations that are specified in the skilled occupation list. These skills are selected on the basis of the currents needs in the Australian labor market and is updated by the DoHA accordingly. Visa under this stream allows applicants to stay and work in Australia for up to 18 months and a Skill Assessment of their degree is essential. To be eligible for this visa, an English proficiency test is mandatory and all health requirements need to be specified.
The Post-Study Work stream is relevant to the recent graduates with a minimum of 2 years of Higher Educational degree. International students who have completed their Bachelors from a recognized Australian institution with their skills not necessarily in demand according to the skilled occupation list may apply for this stream. The applicant does not need a skill assessment to apply under this stream. With this visa, you will have the right to work in Australia without restrictions for a duration of 2-4 years.
From 2021, international students studying at all locations outside Sydney, Melbourne and Brisbane,  will have a one or two years extension on the current two years Post study work stream of the Temporary Graduate Visa (subclass 485). So, if you have graduated from say an university in Perth or in Western Australia, then you will have a 1 or 2 year extension on your current 2 years temporary graduate visa. The purpose of this additional post study work arrangements is for international students to study and live in regional areas, boosting diversity and prosperity in regional Australia.
In case, the students have had a previous visa cancelled or refused, their applications will not be considered for any of the above visa options. Hong Kong passport holders may stay for 5 years under the Temporary Graduate Visa subclass 485.