Welcome to Work Study – 17+ years experience
Work Study is an Australian registered Education Consultancy company established in 1997. Our experienced consultants understand the regulations set by the Australian government in order to obtain an Australian Visa, and are able to provide up to date information about Courses and Education Providers, and guide our clients through the whole Enrolment and Visa application process. We believe that preventing problems beforehand rather than sorting them out after is more efficient and important for our clients.
Partnership with Australian Schools
We consult and enrol international students from overseas into English language (ESL) schools, TAFE, Colleges, Universities, High Schools, Primary Schools, Kindergartens and Childcare centres. We attempt to gain the most suitable placement for your personal and specific study purposes.
Work Study has maintained an excellent relationship with schools by providing comprehensive professional services to our clients and schools in Australia.
There are over 200 courses available including: business and management, science and technology, design and arts, communications, sport and recreation, community services and health, tourism and hospitality, engineering and building, horticulture and land management and many more.
We support our clients throughout their studies in Australia
We provide a "daily life" assistance program. For example, we assist our clients to open up a bank account, apply for a Tax File Number, visa application, education and enrolment, finding work experience, accommodation, translating services, and helping them find their way around in Perth.
A place where work and study meet
Australia's approach to vocational education and training leads the world in innovation and quality. Our programs offer you the opportunity to step outside the classroom and practice your skills in real and simulated workplaces. This will give you a genuine advantage over other graduates.
At Work Study we understand that every student needs to choose the right course and Visa as it allows them to save their precious time and money.
The first step determines how a student will achieve his/her future goals so it is essential to select the best suited education pathway in the beginning itself.
With more than a decade worth of experience in the industry, we are well versed in helping each and every individual student identify the most suitable study pathway for their needs based on their interests, past experiences and future goals.
The below diagram illustrates a sample on how we conduct our initial assessment for our clients based on their eligibility: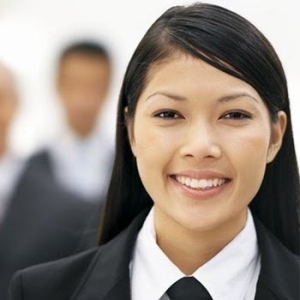 Director
Akiko Edani, Tetsumi Edani
Company Profile
Company Name:
Work Study Pty Ltd
I.S.E. International Student Education
Company Registration:
Australian Company Number: 121 313 728
Education Agent No: 3011 961
Address
Shop 2, 138 Barrack Street, Perth, Western Australia 6000
Established: 4th May 2001
2001 May:
2002 Oct:
2003 Sep:
2003 Aug:
2004 May:
2004 Jun:
2004 Aug:
2004 Sep:
2005 Aug:
2006 Feb:
2006 Oct:
2007 Nov:
2008 May:
2014:
-Established as I.S.E. International Student Education
-Associate with Dolphin Discovery Centre in Bunbury
-Establish an International Dolphin Volunteer Program.
-Work Experience Program Section established.
-Registered as an Employment Agency #1417
-Established relationship with Japanese Kindergartens/Schools.
-Smile Kids in Osaka
-Established Parents and Children study program.
-Established relationship with Australian Kindergartens/Schools.
-Re-named Perth Office to Work Study.
-Introduced by the West Australian News Paper.
-Opened Osaka and Tokyo Office in Japan.
-Company registered as Work Study Pty Ltd
-Introduced the English Teacher Training Program in Japan
-Migration Agent join the company
-Setup Office in Nepal