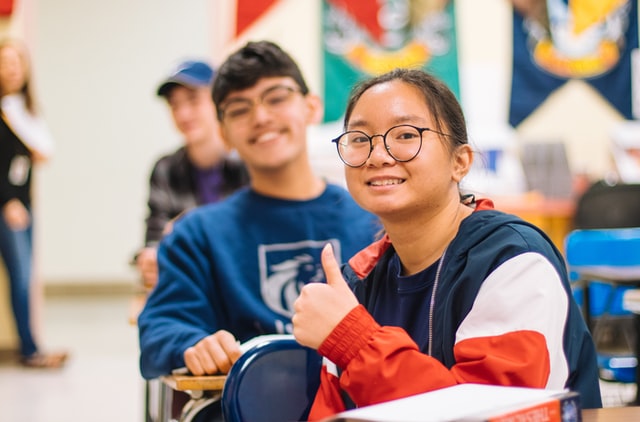 For your Australian education journey to start, you will need a student visa. Students often are confused about the whole application process regarding visas so we wrote this article to help prospective students know about the entire visa process.
Apply for a school or university in Australia
Before you can even think about getting a visa, you will first have to be enrolled in an Australian school. After the school accepts your application, the tuition deposit is paid the school and grants you a COE (Confirmation of Enrollment), you can finally begin your visa process.
NOTE: COE is provided by individual schools, so if you are planning to in multiple schools (English schools, universities), you will require a COE for each school program.
Troubled about choosing a school? Contact us and we will give you free consultation according to your qualifications with fair judgment!!
Apply Online for your Visa
You can apply for a Australian visa from the Immigration Department web portal. For this, you have to create an account at:
After accepting the required conditions and filling out your details, you can move forward with the process further. Make sure that you have all the necessary documents in digital format..
Required documents:
CoE
OSHC Health Insurance (What is OSHC?)
Passport
Proof of Temporary stay
There are other additional documents that you might need, better to have them with you just in case:
English Proficiency Test Results (IELTS scores)
Proof of previous employment
Birth Certificate
Bank Statements and Certificates
Documentation of any criminal offense
You can plan ahead and scan all these documents prior to applying for your student visa. It is important that the documents are in ENGLISH.
Finish your Online Application
For a student visa, you should apply for a Subclass 500 Student visa. You need to fill the required fields (CoE codes, nationality, education sector and more). After submitting all the details, you can save the application, and remember to re check all the details.
Pay the Visa Fee and get a Transaction Reference Number(TRN)
After completing the application, you should pay a fee of AUD 630 as a visa fee. You can pay it online yourself or we can help you with that as well.
After your payment, you will receive your TRN in the receipt with which you can check the status of your application.
The Department of Home Affairs of Australia has an exclusive portal called VEVO (Visa Entitlement Verification Online) system which allows visa holders, employers and certain organizations to check the status of visa. You need to have your passport details or your TRN with you.
Get ready for your health checkup and your interview
For international students, a health checkup and a visa interview is often normal. But after your complete your application, you will receive info on whether you have to perform a checkup or participate in an interview or not.
You can only get the checkup results and interview sites as listed by the Immigration department. Check out the approved sites in your country from HERE.
Get your visa decision
A student visa usually takes 14-20 days to be processed, and are largely influenced by how busy the immigration authorities are. You can check the status of your visa application by logging into the website.
You will normally get notified via email when the decision is published. The visa is electronic, so make sure to print the letter once your visa is approved.
Time to Go to Australia!
Once you have officially received your visa, you are allowed to enter Australia 90 days before your course starts. Accommodations are generally provided by the university, but you can search for other places near your school too! But you must inform your school of your address within 7 days or arriving there.
Make sure all your documents are correctly placed, and important things like your passport, and luggage are safe! And safe journeys 😉