Language Links is an English school in Perth that helps you overcome language barriers!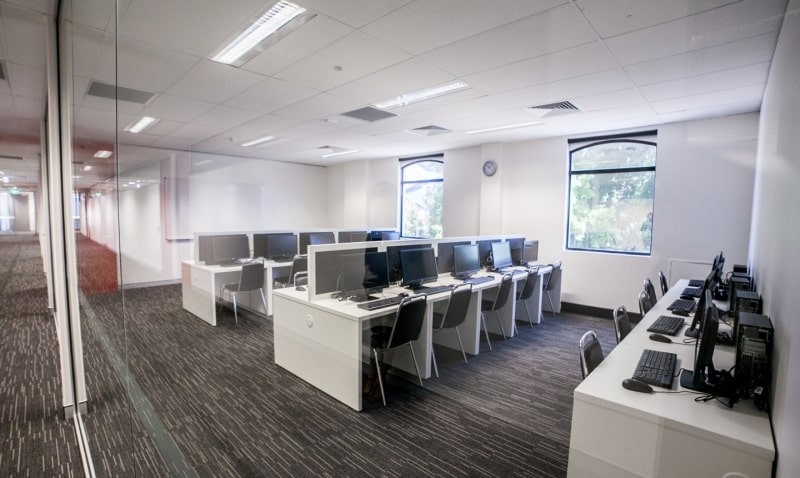 Communicating in English is not only an advantage in today's world, but an essential requirement if you want to study, work and live in Australia. Accurate knowledge of English will be your fundamental lifeline while studying and working in Australia.
But if you come from a country where English is not your first language or not used for commercial use, it can be difficult to pass the required language proficiency.
Language Links, situated in the heart of the city is an established language school with three major English language courses, namely: General English, IELTS (EIAP) and Cambridge English. Language Links also has few other short courses and is able to package higher education pathways for students suggested by WorkStudy.
Throughout the years, Language Links has partnered up with many associations to make sure that students have the best experience in every aspect while studying here including Study Perth, NEAS, IEAA and English Australia!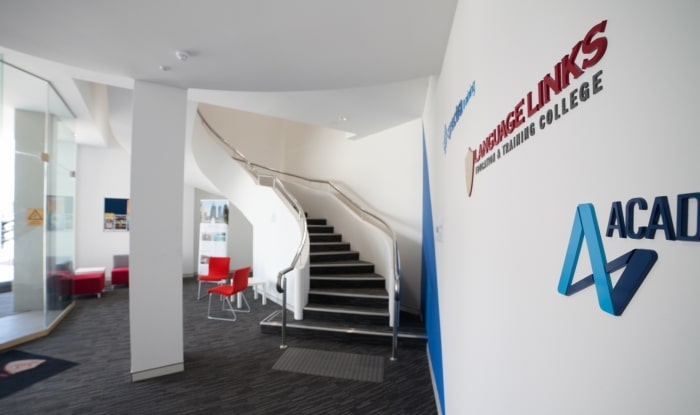 Why choose Language Links:
The premises and classrooms are very appealing and encouraging
Their teaching methods are fun way to learn language and hence proven effective
Students lacking in pre-intermediate level of English are welcome and suitable course is recommended accordingly
Chance to improve academic English language ability to higher standard
To develop overall language ability for daily use
Weekly intakes for General and IELTS course; five intakes for Cambridge English
Trial class and mock test for better preparation
All major universities and colleges accept Language Link English course pathway
Diving into the individual courses provided by Language Links, there are three major courses namely General English, IELTS Prep and Cambridge English Prep:
[expand title = "General English Course:"]
is a specialized structured program for preparation of English language and it follows an up-to-date ELICOS curriculum. Students wanting to join Australian education system from Year 10th/ 11th onwards need to prepare intensively to match with the expected level of all subjects taught in English in Australian high schools. This General English course prepares students right from beginner to intermediate and further up to advanced level of ELICOS standards.
[/expand]
[expand title = "IELTS preparation: "]
The course will primarily focus on IELTS exam preparation which covers a range of extensive IELTS exam practice and techniques, error correction, time management skills and study tips to assist in successfully attempting the external IELTS exam. At Language Links student learn all the important modules of IELTS exam, – Speaking, Listening, Reading and Writing plus Grammar & Vocabulary.
[/expand]
[expand title = "Cambridge English Exam:"]
In Australia many VET as well as Higher Education Institutions recognize Cambridge English certificate as proof of a student's ability to use English to communicate effectively. Hence Language Links has designed Cambridge English Exam Preparation Courses for First (B2), Advanced (C1) and Proficiency (C2) levels. These are accepted by many employers as well if one is seeking work visas. If you are finding difficulty in practicing vocabs or use English effectively, you need to look at Language Link's special Cambridge English program.
[/expand]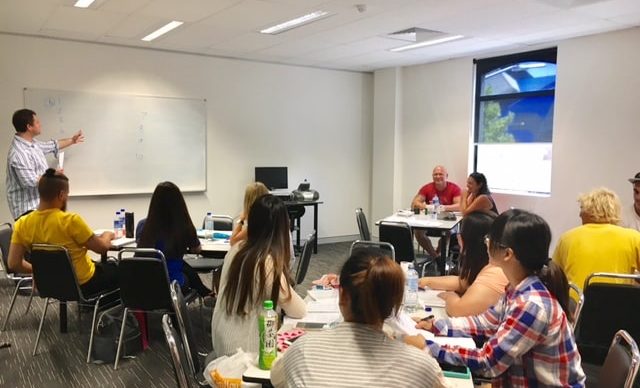 | Course | Details | Fees (AUD) Per Week | Material Fees (AUD) |
| --- | --- | --- | --- |
| General English | Course enrolment AUD $230/- | AUD $350 | AUD $100 |
| IELTS Preparation | Course enrolment AUD $375/- | AUD $350 | AUD $10 per week |
| Cambridge English Exam | Jan, March, June, Sept intake | AUD $350 | AUD $150 |