Western Australia is a land that truly resembles one who is free. Occupying almost a third of Australia's land, it is a place that comes alive with the ever so endless stretches of sandy beaches, extraordinary sceneries and even better, the hustle and bustle of the Perthites. Tourism is a big deal in here, and rightfully so. From countless national parks exuding beautiful lakes, flora, fauna and landmarks to breathtaking beaches, holding its own crown for its majesty , Western Australia will have you making a to-do list worth a hundred checks when you come here.
Some of Western Australia's most reputed travel destinationsa are listed as: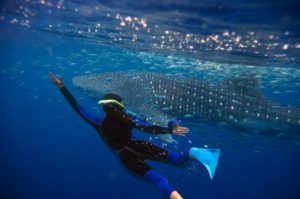 Ningaloo Reef
Some 1,200 kilometres (745 miles) north of Perth, the fringing Ningaloo Reef is a sparkling gem in Western Australia's crown. Noted as a UNESCO World Heritage site, the reef is home to the whale sharks, Ningaloo's biggest attraction, along with manta rays, turtles, humpback whales and other great marine animals!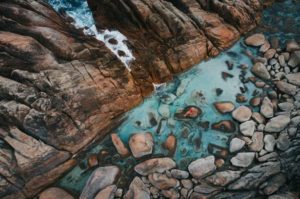 Swimming spot in Margaret River
Margaret River takes the phrase 'world-class' to a whole new feat. Bursting with epic experiences and unfathomable landscapes, this truly is the land of luxury. Wander to the sounds of the ocean and azure blue water, and discover excellent lakes and hidden swimming spots for you to truly enjoy the beauty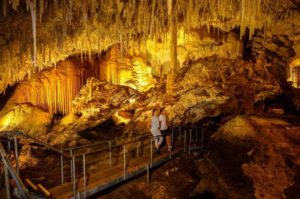 Caves in Margaret River
Margaret River is well known for its gourmet restaurants and its love for surfers. . The area is noted for its eye dazzling limestone caves like Jewel Cave and Mammoth Cave which is rich in different eye catching jewel like minerals and fossils. Other popular things to do  here include rock climbing, mountain biking, fishing, kayaking, and whale watching tours.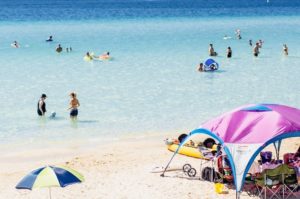 Penguin Island
Blessed with white sandy beaches and surrounded by crystal clear waters, Penguin Island is just 30 minutes south of Perth and lies a five minute ferry ride away in the heart of the ruggedly spectacular Shoalwater Islands Marine Park. The wildlife is the star attraction. Island rangers present penguin feedings at different times and getting here is easy with ferries departing hourly during the day.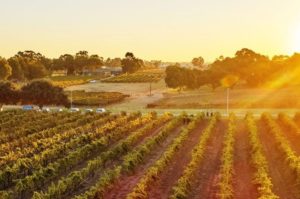 Mandoon Winery
Located beside the magnificent Swan River, Mandoon Estate has developed a reputation as one of the Swan Valley's best wineries and most popular destinations The Estate ranges from award-winning fine wines, to magnificient fine dining at the Wild Swan, where modern and innovative à la carte and degustation menus are served which combines classic techniques with the finest local and seasonal produce.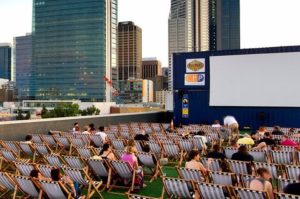 Perth CBD
One of the best destinations to travel in Western Australia probably has to be the Perth CBD. Surrounded by extravagant shopping malls, glamorous sceneries and with great places to induldge yourself in, including but not limited to rooftop bars, dining and cinemas, you will fall in love with the place as you spend time there.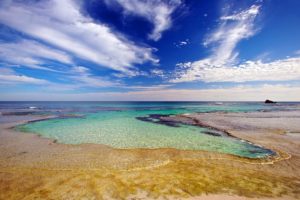 Rottnest Island
Located just 19 kilometres off the coast of Perth, Rottnest Island's tranquil setting will make you feel worlds away.  Rottnest  boasts an abundance of unique flora and fauna, including spectacular marine life and, of course, the adorable quokka. Discover rich cultural heritage, explore numerous beaches and bays, and meet the happiest animal on earth, here in Rottnest.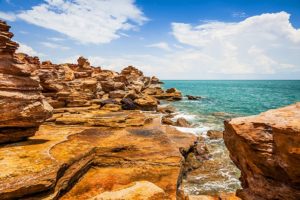 Broome
Broome, lying in the North West is not just a gateway to the west Kimberley , it is a hub for a romantic break, a family holiday or a fishing adventure.The town is surrounded by the tropical waters of the Indian Ocean, with the white sandy stretch of Cable Beach contrasting with the red rocks of Gantheaume Point and the dusky sands of Roebuck Bay.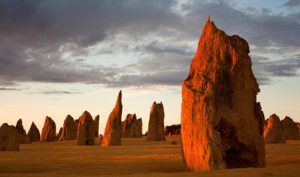 The Pinnacles
Located at the southern gateway to Australia's Coral Coast, along the Indian Ocean Drive, the Pinnacles Desert of Nambung National Park is one of the major natural attractions in the region and are Western Australia's most visited attractions.The park is located roughly 200km which is utilized mostly for providing natural habitat for an extensive array of native animals and bird life.
>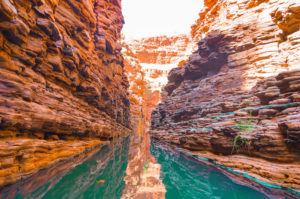 Karijini National Park
Karijini National Park is one of the largest national parks in Western Australia. Over many millions of years, erosion created steep gorges, up to 100 meters deep, with waterfalls and rock pools bordered by lush foliage. You can explore the Kalamina Gorge and its deep waterholes on foot, while it's possible to drive through the Wittenoom Gorge with picnic spots complementing the natural swimming pools.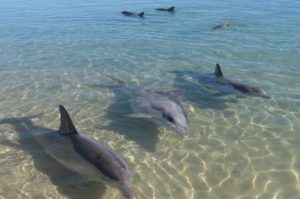 Dolphins in Monkey Mia
Famous for its wild dolphin experience, Monkey Mia is surrounded by rusty red sand dunes, white sandy beaches and water teeming with wildlife. Apart from dolphins you may see dugongs, sharks, rays, turtles and a variety of fish in the water. Beside the water you are likely to meet pelicans and emus. Western grasswrens are often seen near the carpark.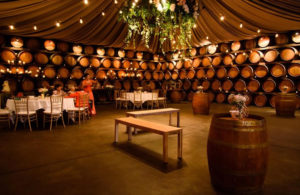 Swan Valley
Rustic charm, time-honoured recipes and generations of tradition and passion sown into the land. This is what you can look forward to in Western Australia's Swan Valley and the iconic wineries that call it home. One of the best places to go for a great experience in Perth, it just gets so much better when you get to taste the wines made in Lancaster and visit the vineyards around!